A unique, specially commissioned, hand painted personalised pet portrait. These make fantastic gifts and also a great momento of your lovable companion(s).
I work in professional quality acrylic on canvas or watercolour paper, and they are priced according to size and complexity. Get in touch and we can discuss the options! Lead times are approximately 3-4 weeks, and depend on my workload but if you need something in a hurry, just ask!
I can paint dogs, cats, rabbits, guinea pigs, chickens, goats, peacocks and I have even done a flamingo! No animal is too big or too small!
I can even paint a frequent visitor to your garden? This is Bob, and although technically he was not a pet, but he was still much loved.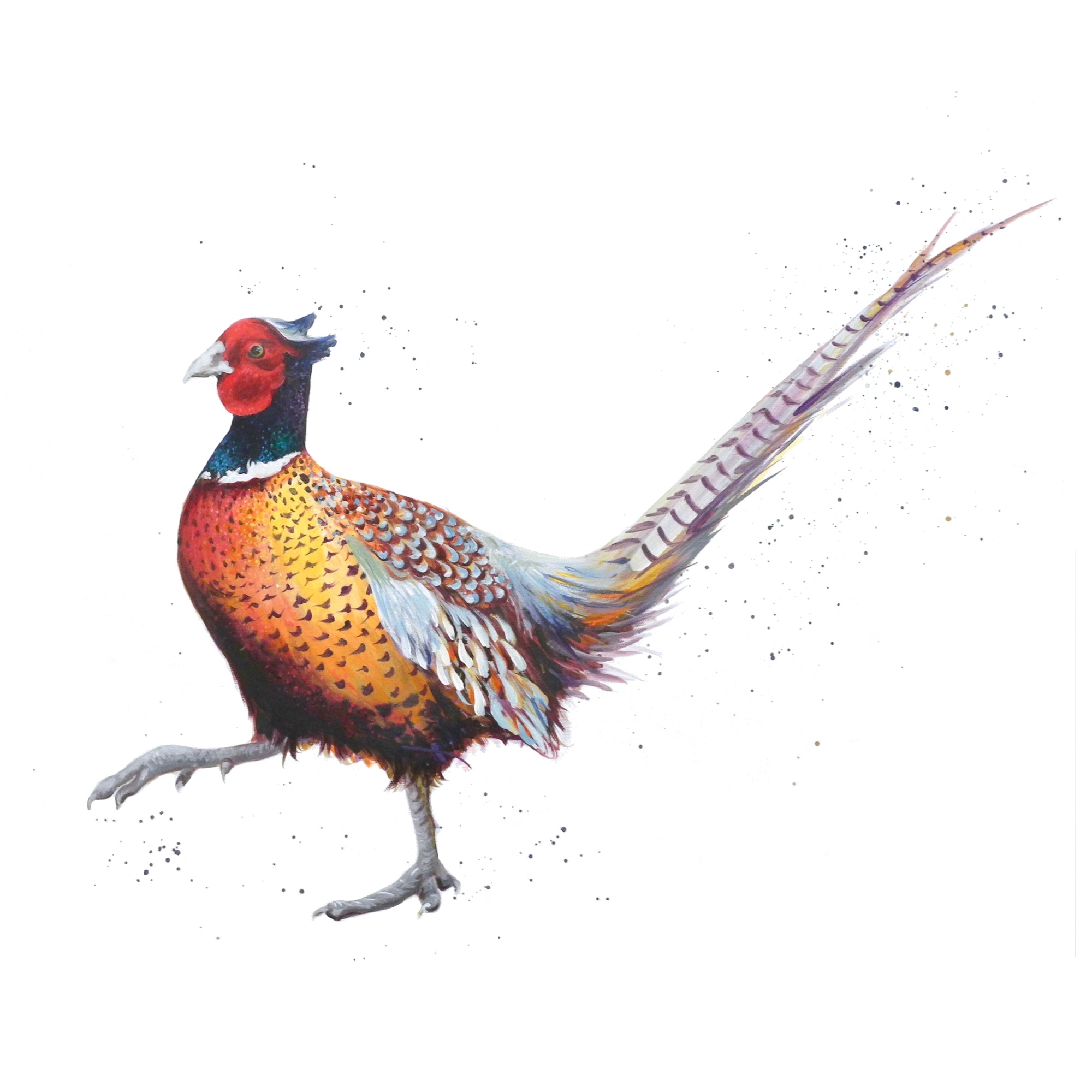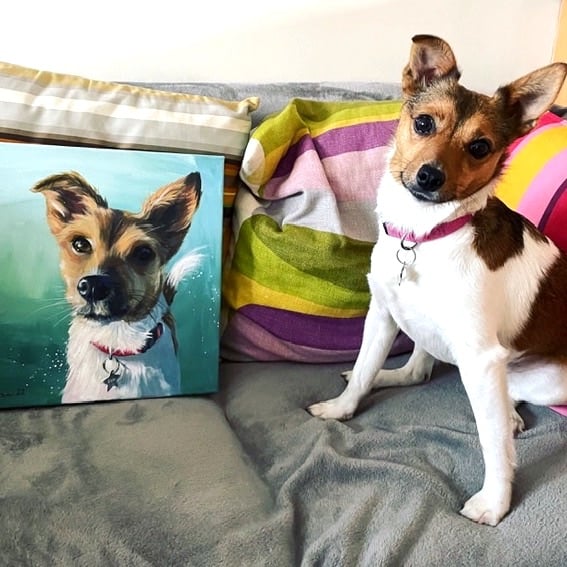 To have your own pet portrait, please email me a photo in the first instance, which would be in your preferred pose. Some tips I would recommend are photos taken in natural daylight, high resolution, and some back up photos are always useful. For dogs, I also suggest that they are looking at the camera, as their eyes are so expressive and I find the portraits are more successful that way. I can do head shots or full body. Typically commissons are of 1 pet, although I can do extra animals on the same painting but may incur an extra cost depending on the animal type.