A beautiful, hand drawn black and white or colour, freehand illustration of your house, wedding venue or any special building. These make fantastic gifts and a great momento. The perfect birthday, anniversary, house warming or moving out gift! These can be drawn using photographs supplied by you and emailed to me. I can even include extra special details such as dogs, cats, seasonal foliage, and also take out things you dont want to see like cars and satellite dishes! These are drawn or painted on heavy weight 300gsm water colour paper and lightfast waterproof ink and professional quality acrylic paint. My style is slightly sketchy with a few wobbly lines which adds to the charm, and a few splatters of paint on the colour portraits. It will be entirely hand drawn, hand painted, and proofs for approval will be supplied before payment. Options can be tailored to your budget, just ask!
£60 for mini square portrait, in a 20 x 20 cm mount
£85 for small square portrait, in a 30 x 30 cm mount
£100 for A4 size, in a 30 x 40 cm mount
£125 for medium square portrait, in a 40 x 40 cm mount
£150 for A3 size, in a 40 x 50 cm mount
£225 for A2 size, unmounted (rolled)
Digital format also available- contact for pricing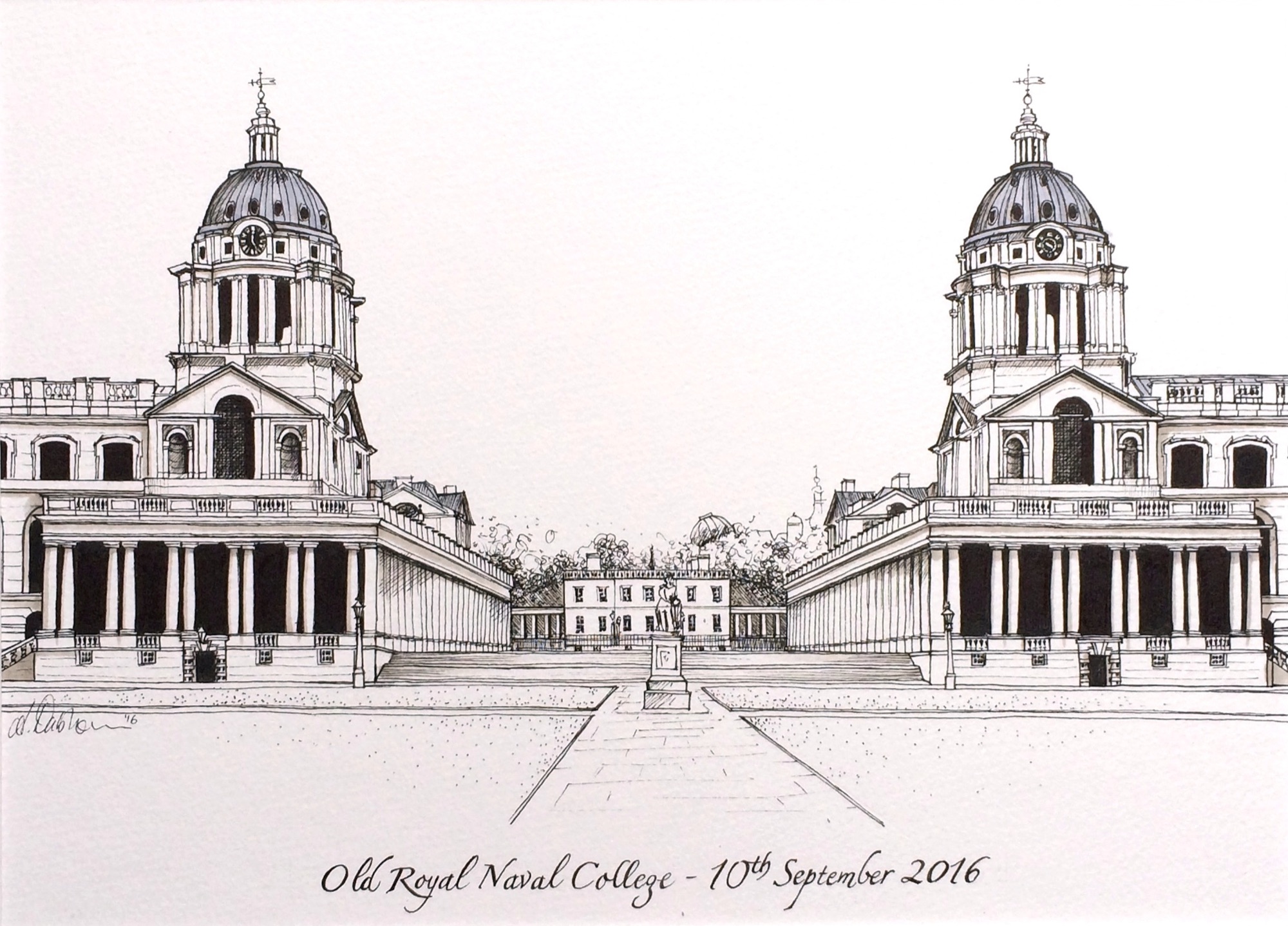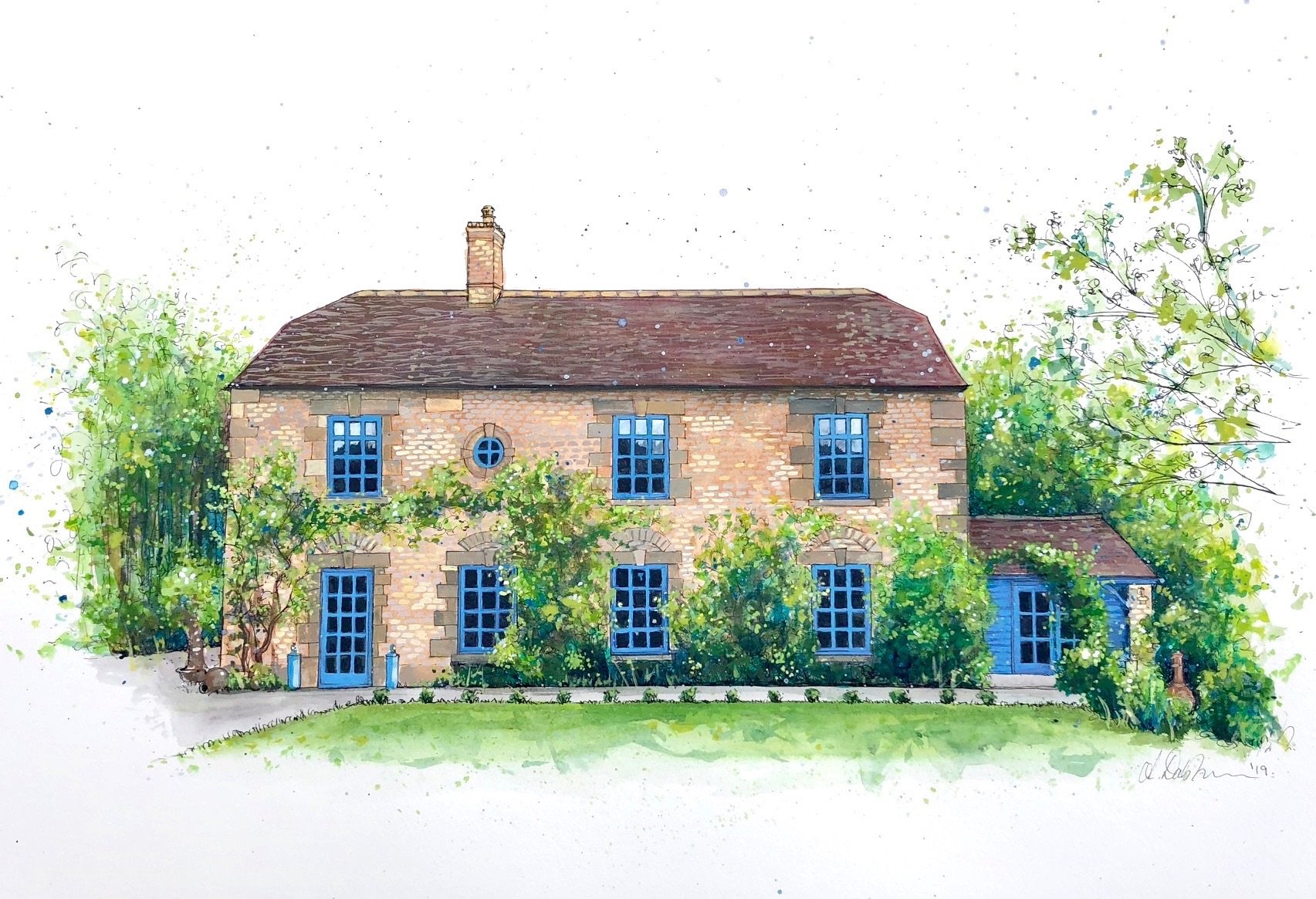 A supplement of £35- £70 for a full colour rendered illustration depending on size. A splash of colour is no extra.
For a painted commission of a house, please use the contact page for a full quotation based on your requirements.
Sizes are based to fit into standard framing sizes.
To commission your house portrait, use the contact form, and email me a photo of your preferred angle. Feel free to include as many additional photos as you like so I can add lots of detail. Good quality, high resolution pictures taken in daylight work best. An address which is identifiable on google maps is also often helpful. I will reply with confirmation of price and time line. Lead times are approximately 2-3 weeks but if you have something urgent, then let me know and I can see what I can do, depending on my work load!