An individual black and white, freehand illustration of your house, wedding venue or any special building. These can be drawn using photographs supplied by you and emailed to me.
Or why not consider a full colour painted house portrait or rendered illustration? The options can be tailored to your budget.
£60 for A5 size, mini portrait
£100 for A4 size, in a 30 x 40 cm mount
£150 for A3 size, in a 40 x 50 cm mount
£195 for A2, in a 50 x 70 cm mount
Digital format also available- contact for pricing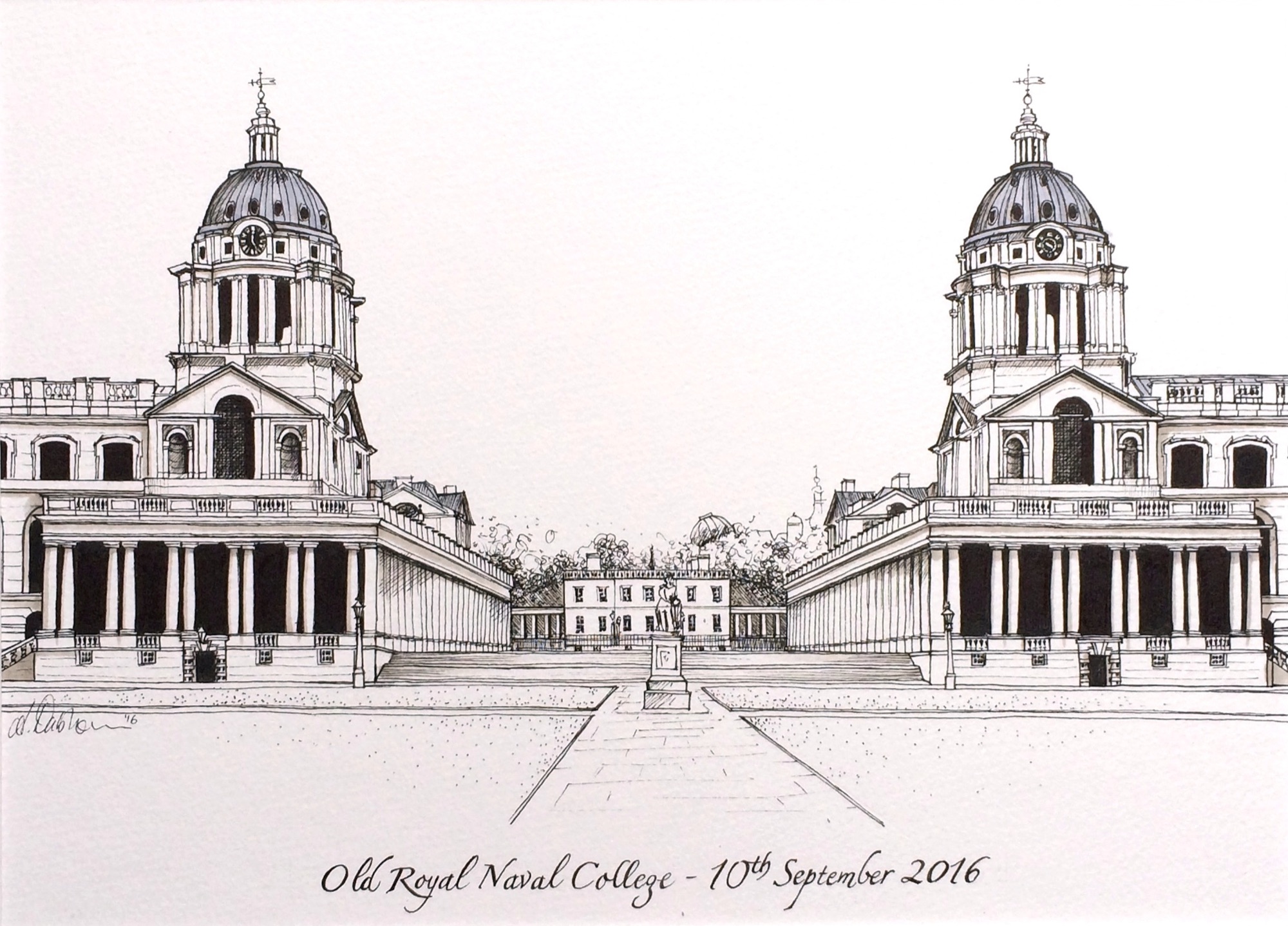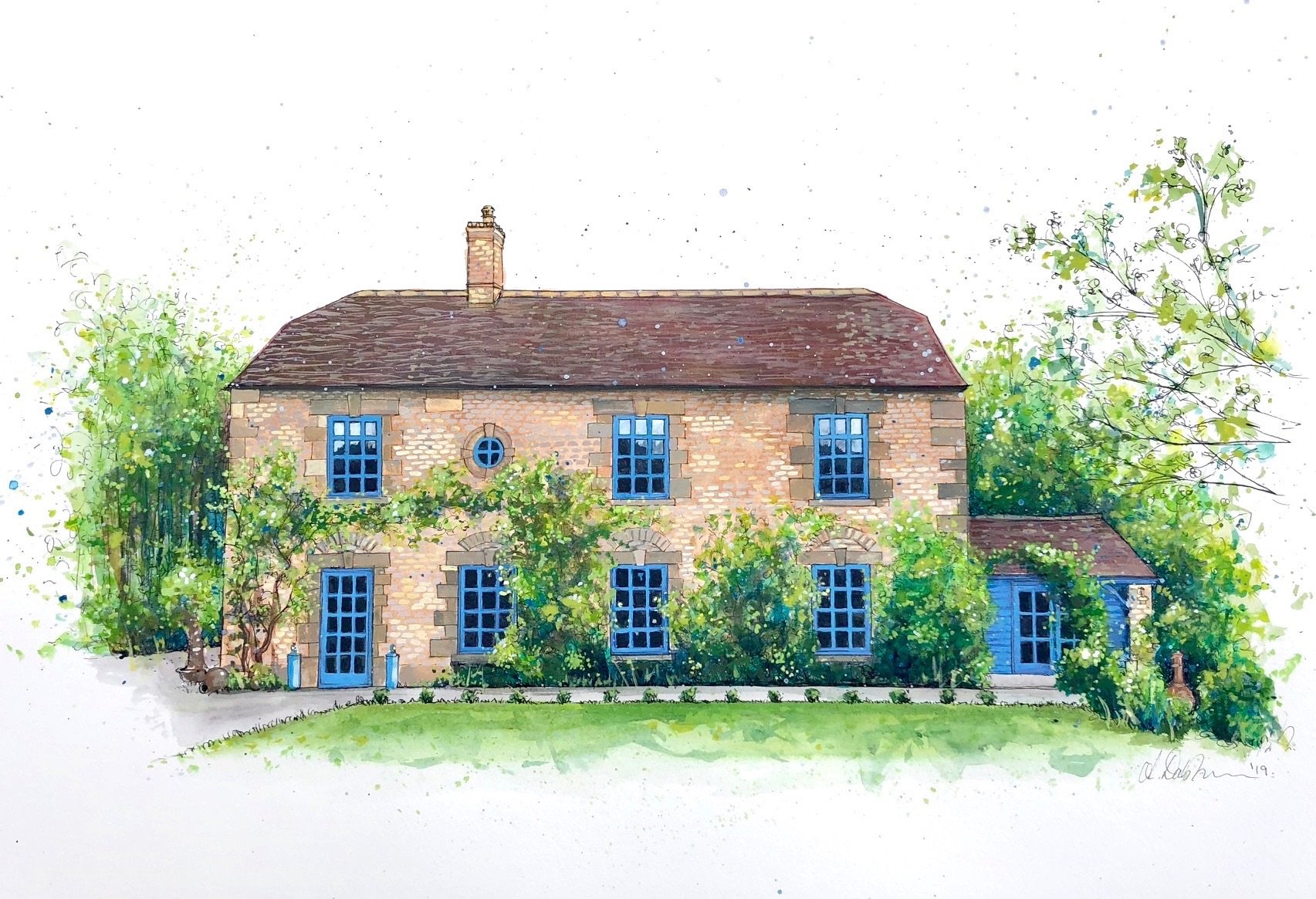 A supplement of £35- £55 for a full colour rendered illustration depending on size. A splash of colour is no extra.
For a painted commission of a house, please use the contact page for a full quotation based on your requirements.
Sizes are worked out to fit into standard framing sizes.
Why not commision a special personalised gift? Each picture comes in a good quality card mount ready for you to pop into a standard sized frame, or present as it is, in a clear acetate sleeve.
All images can be titled however you wish, or left blank for whatever the occasion.
A digital copy can also be emailed for you to use on stationery.